Regular price
Rs. 1,299.00
Regular price
Rs. 1,299.00
Sale price
Rs. 1,299.00
Unit price
per
Sale
Sold out
Global research has established that male skin ages differently from the female skin. While initially the male skin ages at a slower rate, the aging process is much faster than females once the signs of aging start to set in. Then the damage to the skin becomes significantly more visible.
Research has also found that aging is accentuated in the men who shave because of regular stripping away of the layers of protective skin that help to retain moisture every time shaving takes place.
What it is: A breakthrough anti-aging cream that delivers visible results while enhancing skin vitality and radiance. The US patented Technology assures 3D decrease in wrinkles Unique formula that works even on the deep wrinkles. The blend boosts the 6 skin rebuilding essentials to give you younger, smoother, radiant, even-toned skin.
What it is formulated to do: Promen Anti-Ageing Cream visibly reduces the appearance of fine lines and wrinkles. It refines skin texture, soothes, revitalizes, and boosts radiance. Skin feels and looks fresher, firmer, and lifted. A multi-action blend of patented technology and natural antioxidants viz green tea, comfrey, turmeric, and grapeseed helps to neutralize the free radicals and speed up cell renewal. Its powerful sunscreens make it a complete daycare product for males.
What it is formulated without: Parabens, Sulphates, or Phthalates. After 8 weeks of use: It rebuilds the skin network that keeps the skin smooth, and the forehead and crow's feet wrinkles are evened out just like a facelift.

Share
Standard Shipping & Return Policies Applied to this Product. Check Cancellation Policy & Return Policy for details.
View full details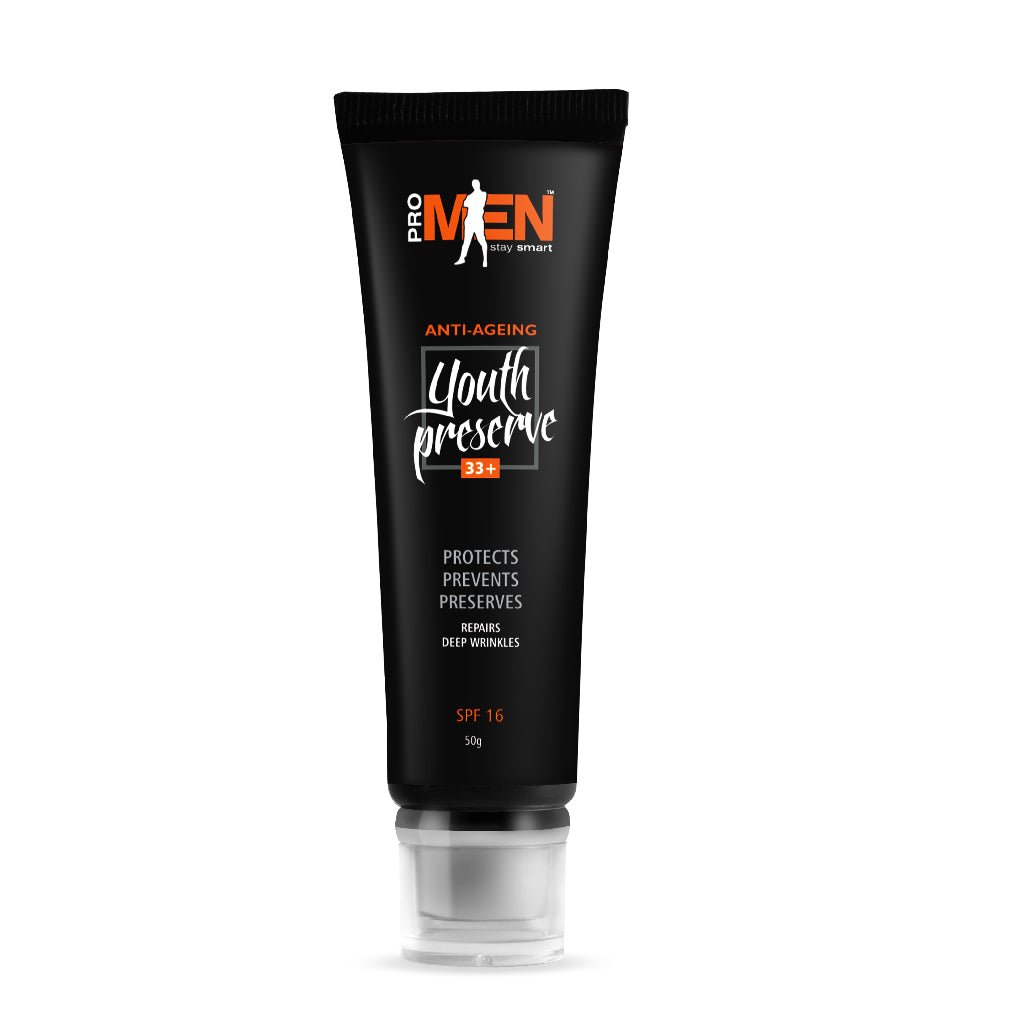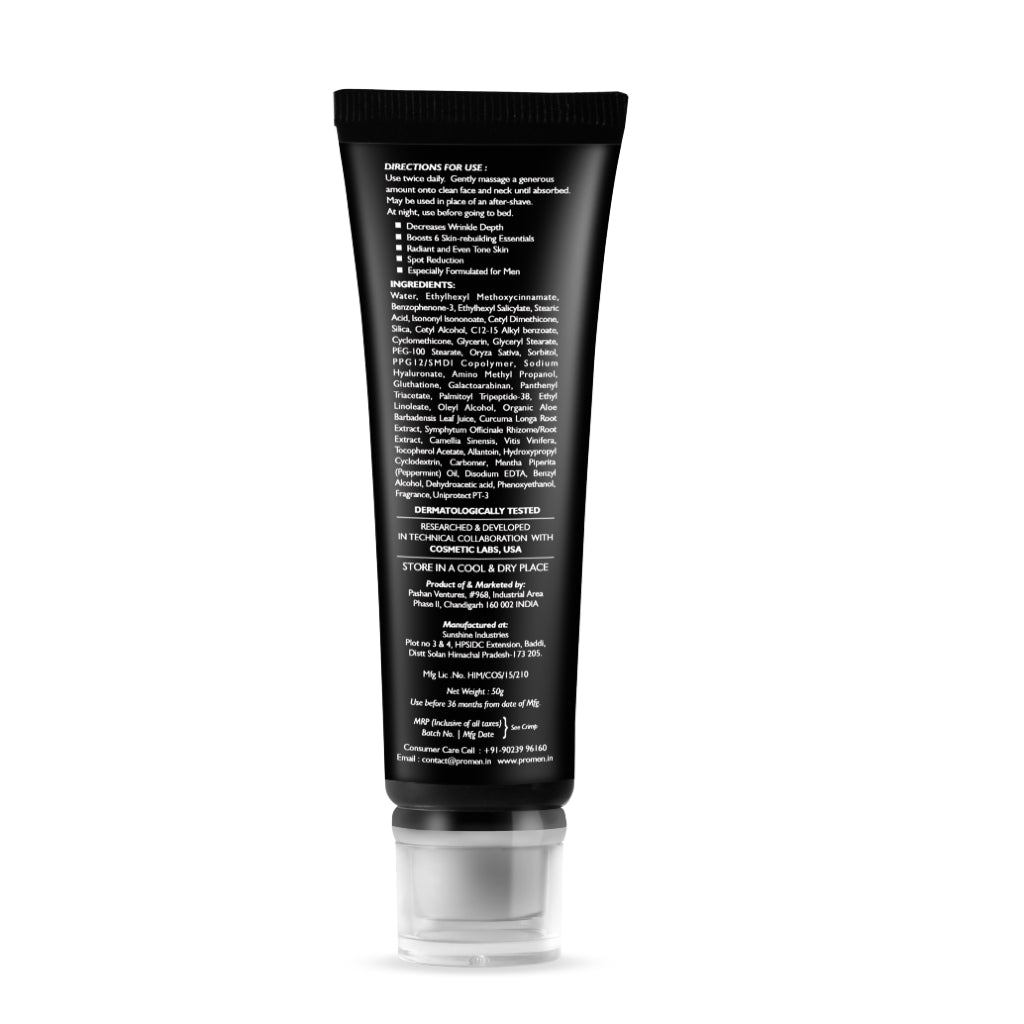 Track your Order
Already placed an order, track it by clicking below