Regular price
Rs. 549.00
Sale price
Rs. 549.00
Unit price
per
Sale
Sold out
Dark elbows, knees, and knuckles are the body areas that we become most conscious of as we wear sleeveless, sarees or skirts.
Besides Melanin, the regular rubbing of these parts with various surfaces causes dead cell accumulation and hence further darkening. The problem at the elbows/knees/knuckles is different from the rest of the skin.
Finally, there is a specialized solution for getting an even skin tone in these areas. Prowomen, the research-based innovative cosmetics brand, introduces EKK (Elbow, Knee, Knuckle).
EKK's advanced whitening formula contains a complex plant-derived ingredient that is scientifically proven to be several times more effective and safe than the ingredients used in many of the popular whitening creams. In-house trials saw visible results within just 4 weeks of application. So now, use EKK, wear what you like, go out with renewed confidence and be the center of attraction.

Share
Standard Shipping & Return Policies Applied to this Product. Check Cancellation Policy & Return Policy for details.
View full details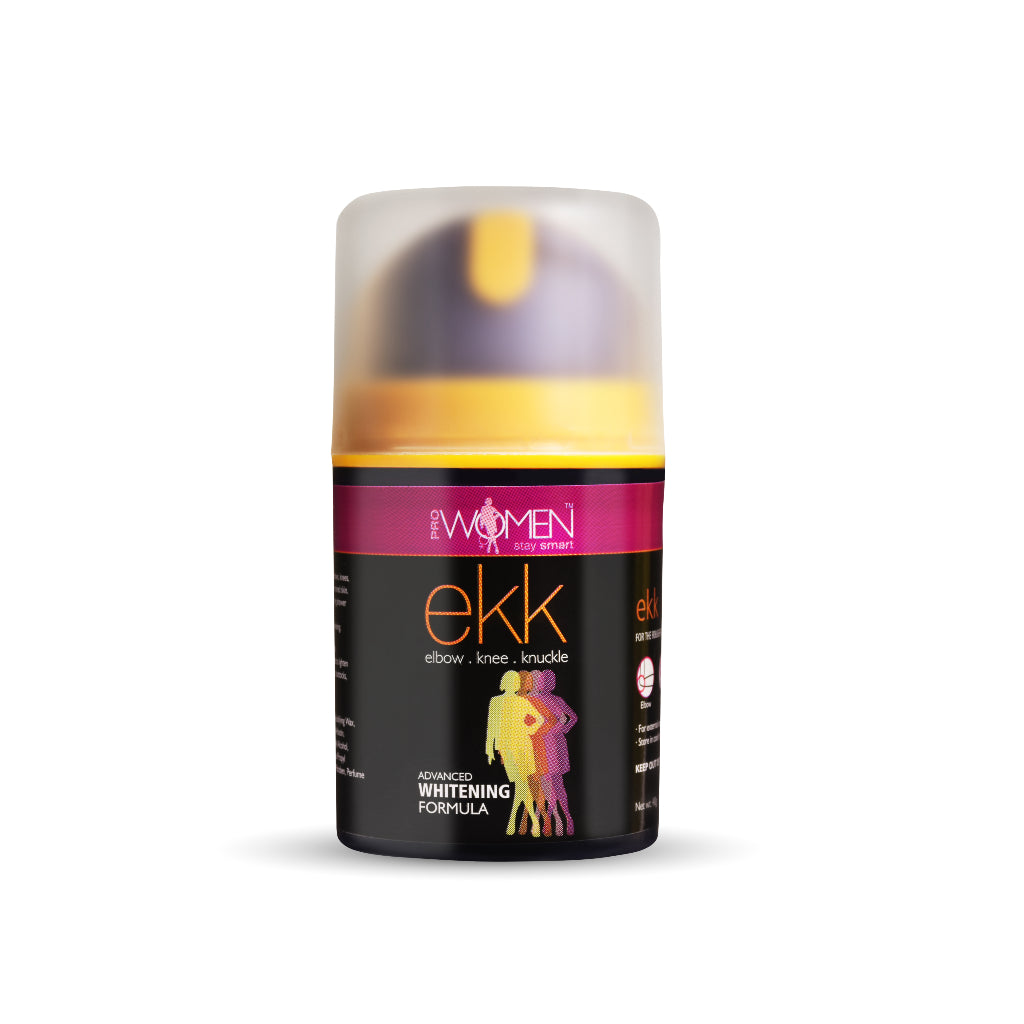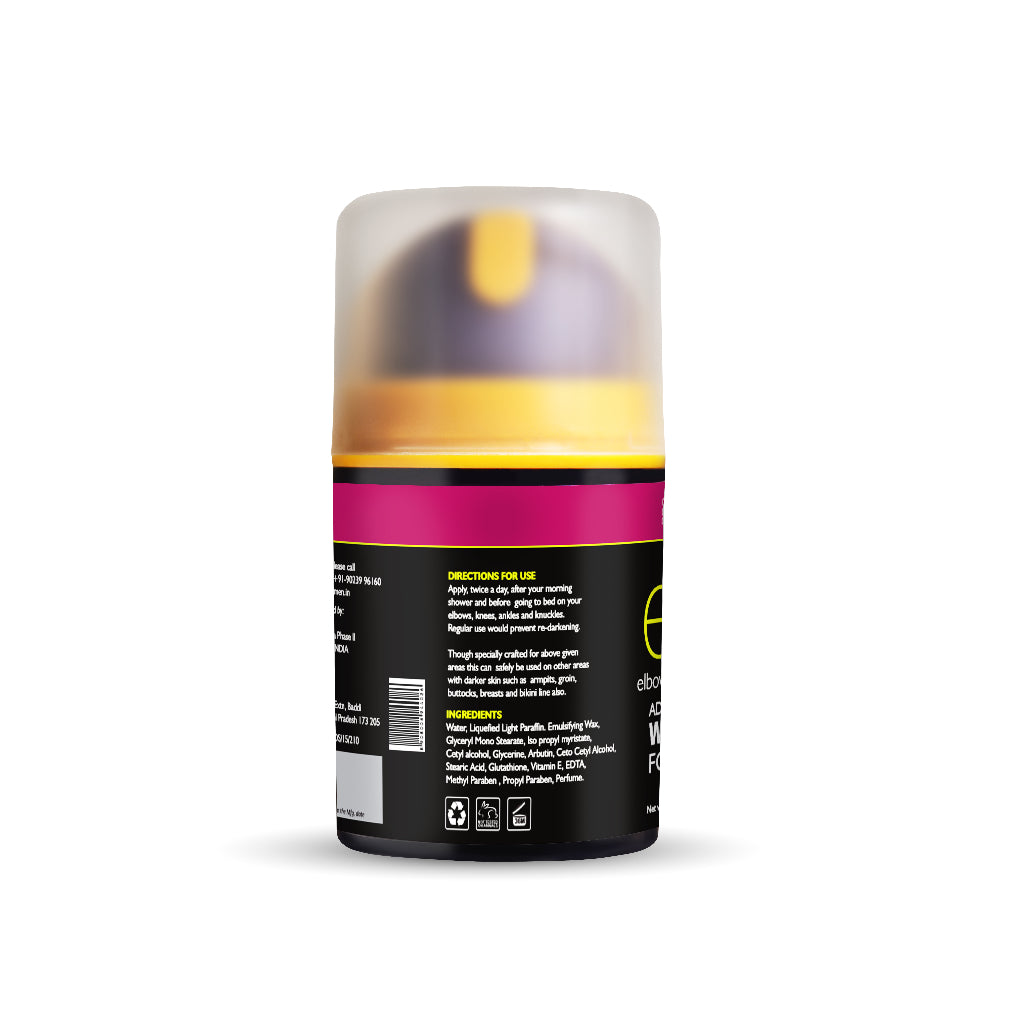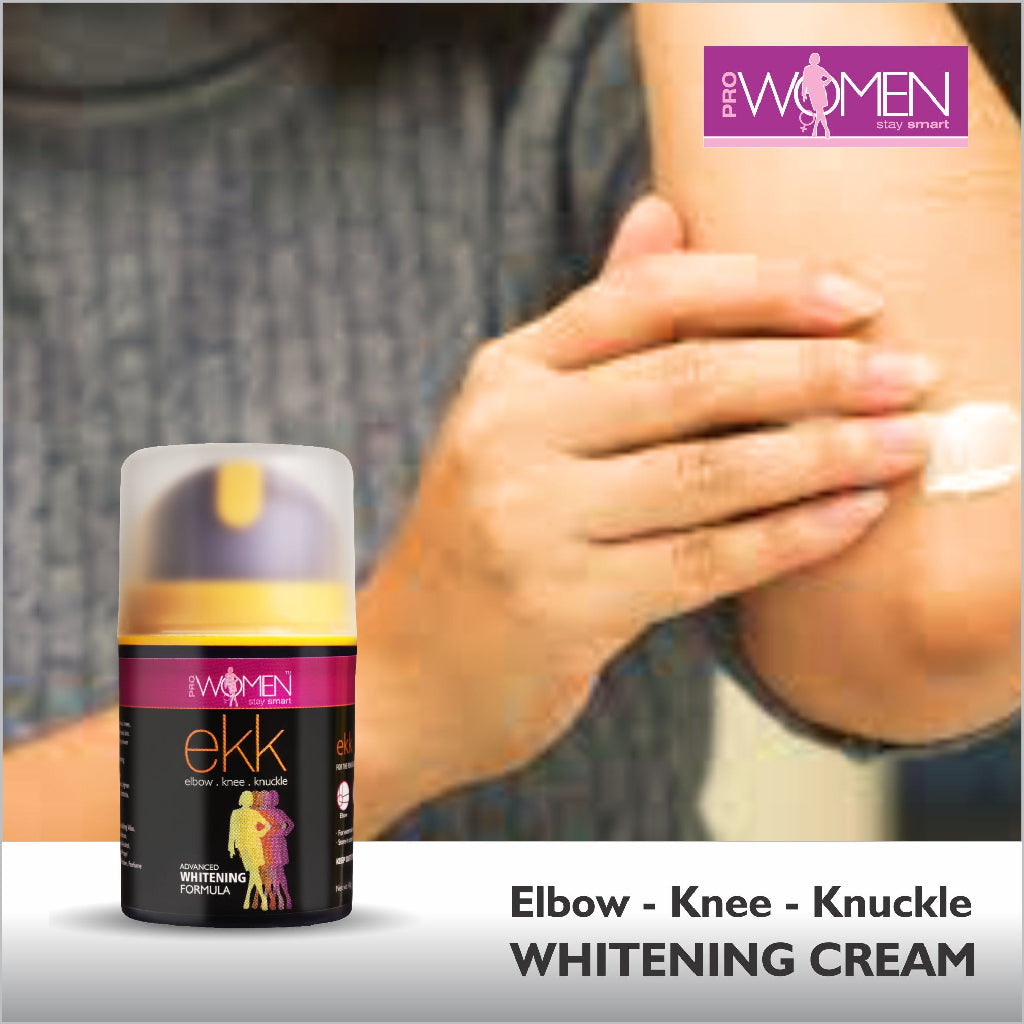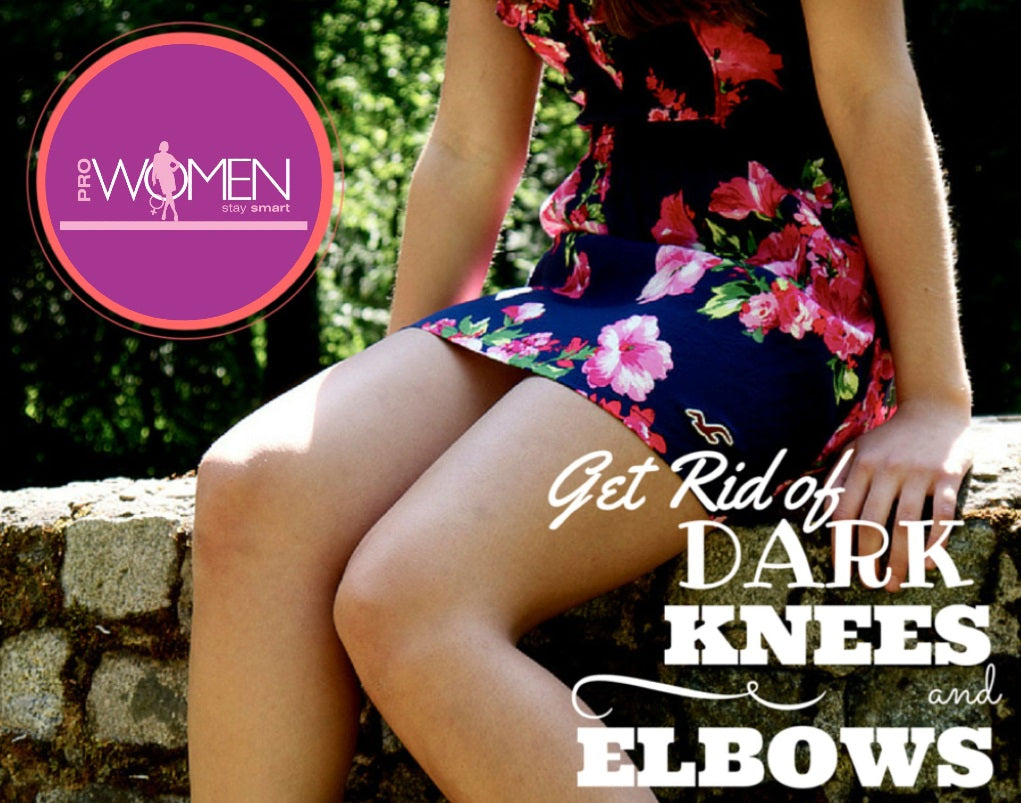 Track your Order
Already placed an order, track it by clicking below